The modern world of digital technology brings us countless possibilities, but often the price for this is chaos on the desktop. Multiple windows, applications, and tasks can lead to confusion and inefficiency. However, there is a solution to this problem. This is a program for organizing and managing windows on the AquaSnap desktop. Let's take a look at how this useful and effective utility can improve your productivity and make your work environment more organized.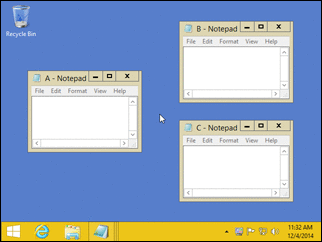 AquaSnap window manager program
AquaSnap offers amazing options for managing windows, their size and position. Forget the clutter caused by jumbled windows on your monitor. Snap them to the edges of the screen with a simple drag and drop, and they instantly "stick" to those places. No more clumsy attempts to align windows by hand – AquaSnap takes care of the perfect order.
Please note that this tool solves many problems of distribution of workspace on the monitor screen or on the desktop. If you want to work, watch news reports in parallel, and also, for example, watch your favorite videos on one screen at the same time without switching between windows, then the AquaSnap utility will ideally solve this problem! This utility is an excellent window manager for saving your workspace.
Ideal window layouts on the desktop
What if you could easily create and save different window layouts for different tasks? AquaSnap gives you this opportunity. Seconds – and you have an optimally organized workspace for editing images, programming or watching videos. Just activate the saved layout and the windows will instantly return to the desired state.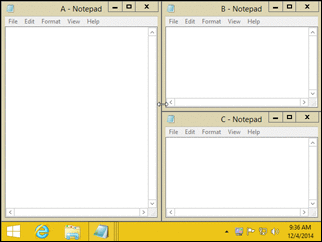 AquaSnap window manager
Download and Install: Go to AquaSnap official website and download the setup file. Run it and follow the installation wizard.
Launching the program: After installation, launch AquaSnap to manage windows. You will see the icon in the system tray indicating that the program is active .
Window Snapping: Simply drag a window to one of the screen edges and it will automatically snap to that location. You can also dock a window to another window for easier multitasking.
Create Layouts: Right-click on the AquaSnap icon in the system tray and select "Create Layout". Arrange the windows in the desired configuration and save the layout for future use.
Moving Windows between Monitors: If you have multiple monitors, AquaSnap makes it easy to move windows between them. Just drag the window to the edge of the screen and it will move to the adjacent monitor.
Hotkeys: Personalize hotkeys to perform various AquaSnap operations such as snapping windows, creating layouts, and switching between them.
Transparency Adjustment: AquaSnap, a management utility, allows you to adjust the transparency of windows for a more comfortable viewing and comparison of information.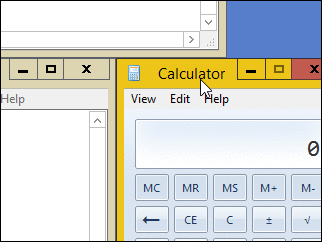 Desktop Window Manager Benefits
Optimum Allocation: Use the snapping feature and create layouts to get the most out of your screen. Divide it into several areas for different tasks.
Easy Switching: With hotkeys and saved layouts, switching between projects is instant.
Manage Multitasking: AquaSnap allows you to manage multiple windows, making multitasking more organized and convenient.
AquaSnap Desktop Window Organizer and Manager: Summing Up
AquaSnap has both free and paid versions. The free version provides a basic set of features, while the paid version, called AquaSnap Pro, offers additional features and advanced functionality.
The free version of the AquaSnap window management utility provides basic functions such as snapping windows to the edges of the screen, creating layouts, moving windows between monitors, and some others. However, for more advanced features such as hotkey customization, custom layouts, window transparency control, and more, you will need to purchase a license AquaSnap Pro.
AquaSnap is an essential tool for anyone who wants to be as productive and organized as possible on their desktop. Its rich tools, including window snapping, layout creation, and hotkey customization, provide efficient and convenient window management. Don't miss the opportunity to make your work environment more organized and productive with AquaSnap. Install the program right now and enjoy the improved workflow!